In addition to working with growth, I like to be out in nature cross-country skiing on the fell, or go on long runs. If I'm not outdoors you will find me in a pub with a wide selection of wheat beers.
Growing up, I wanted to be a Pitcher for the Yankees even though I barely knew what baseball was at the time. As an adult, I changed tracks and started studying optometry because I thought I would become an optician. I found out this wasn't for me and switched to advertising and marketing communication and started working at a start-up with a hit the ground running mentality. After that, I've worked at IT companies with complex security products as well as been a consultant within transformation, sales, and marketing. All my roles have focused on project management, marketing, sales, and change management. I have experience in everything from 1.) maintaining a CPL level against all odds, 2.) to set up new ways of working for how performance should be handled from a strategic perspective, 3.) implementing a marketing automation system, to 4.) thinking outside the box for how to market and sales should work more efficiently together.
My most recent role was at one of northern Europe's largest housing developers, Bonava. At Bonava, I worked as a Digital Manager on the Swedish market. This means that all lead collection, budgeting, and purchased digital presence were my responsibility. I also worked with the development of collaborations, such as Booli and Hemnet, and was team leader for the performance and production team.
At Naes & Friends, my title is Growth Lead and the title speaks for itself: I will help increase the growth of our customers. However, growth can mean different things, which is what makes it so exciting! I have been on the agency side before and like the charm of having an outside perspective.
But enough about work - more about me! I live in Stockholm with my partner and daughter . I always have a home project going on. Whether it is to repaint, build, or restore things. You could say that I am something of a second-hand addict. In addition, I like to be out in nature, cross-country skiing on the fell, or go on long runs. If I'm not outdoors, you can find me in a pub with a wide selection of wheat beer. I can be very easily touched. A good movie can make me cry rivers, both in tears of joy and sorrow.
If I have to choose one thing to eat for the rest of my life, the answer is simple: pasta with salsiccia, sage, and an unreasonable amount of pecorino. I can probably beat a lot of people in both a food and beer competition. If anyone is up for a challenge you know where to find me!
Fun facts about me
I always try to make others laugh, I don't care much if it is with or against me.
I'm pretty good at imitating dialects.
I love good hangouts and parties.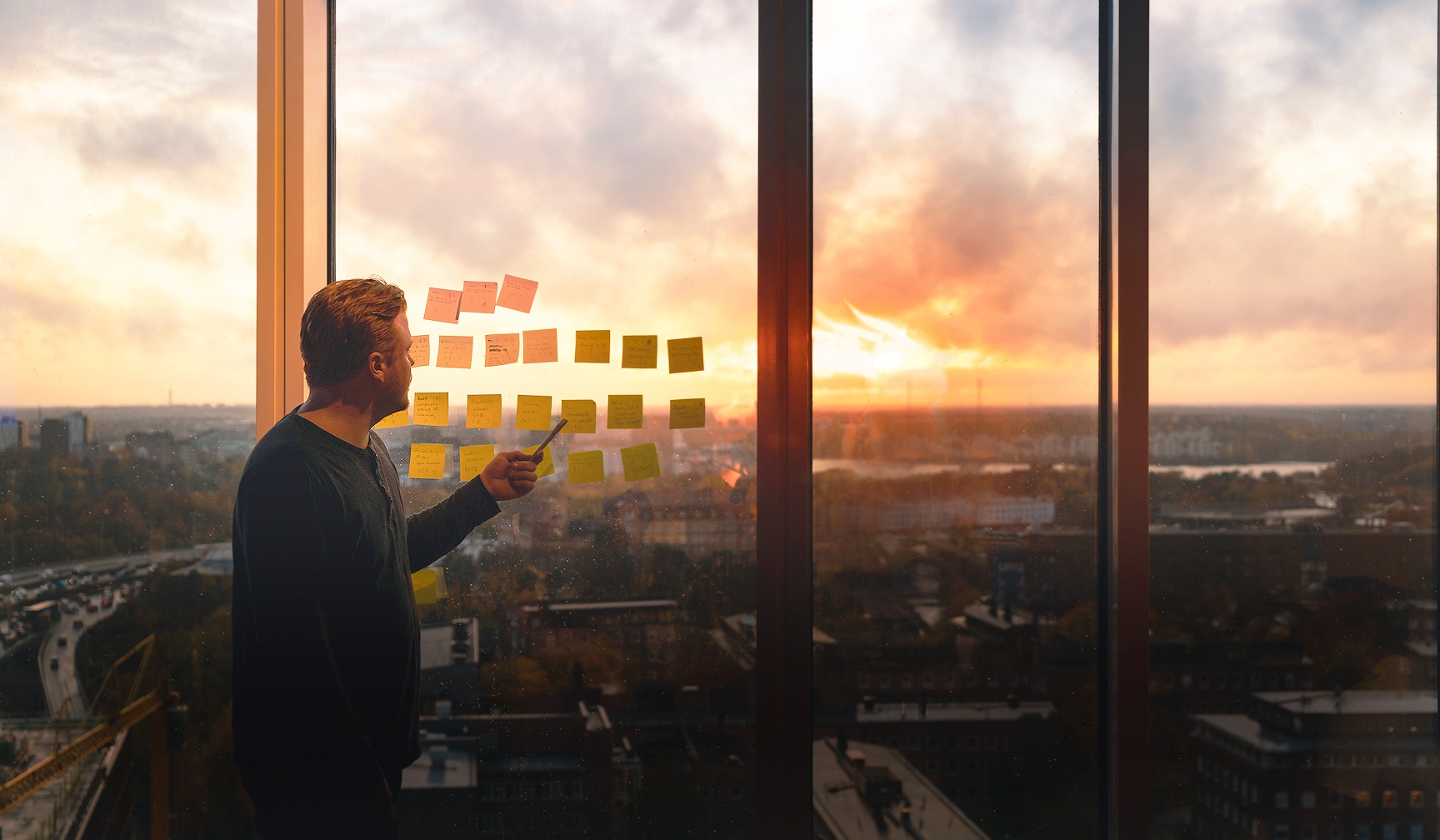 "It seems to me that the natural world is the greatest source of excitement; the greatest source of visual beauty; the greatest source of intellectual interest. It is the greatest source of so much in life that makes life worth living."