Anna Unnerud Björsland
Web & E-commerce Consultant
If I were to describe myself, I would say: resourceful, creative, and stubborn (which are all great qualities to have in my work - but more about that later). How others describe me? I think (and hope) that people describe me as funny, driven, and witty. I grew up in Borlänge, Dalarna County, but today I live in Stockholm with my partner and daughter Bea (cliffhanger: continue reading to find the story behind my daughter's name).

Most recently work-wise, I come from a role as Digital Business Developer / Tech Lead at Mini Rodini. I was the project manager and setter of requirements for developers and external suppliers and was also a superuser in our CMS. Previously, I've worked as a Digital Content Manager, Web Editor, and Marketing Assistant, and have also been involved in a large site project with a new platform for a big outdoors brand. I also became a super-user on that platform as well and became more and more technically involved in both site and PIM projects. I also started a few project management SEM / SEO projects.

Even though I've worked with different things, I do nothing of what I thought I would work with when I was little. Back then I wanted to become a veterinarian. Then I wanted to become a writer. Then teacher, then forensic pathologist, then truck driver, then boss, then Eurojack pot winner. My history teacher had hopes that I would become a philosopher too - who knows, I'm still young. At Aimfor, however, I work with web and tech!

Otherwise, I am obsessed with dogs. Although, there are probably no animals that I don't like (snakes, perhaps. But maybe I haven't met the right snake yet!). I can identify 95% of all dog breeds I see. I can also give qualified guesses on mixed breeds - try me!
Fun facts about me
I love Béarnaise sauce so much that I named my daughter Bea.
I might be Sweden's only vegan with a hunting degree.
I have been told that I have "the internet's best gif and meme game".
Superpower: I am a master of multi-tasking! My brain always has at least three thoughts going on.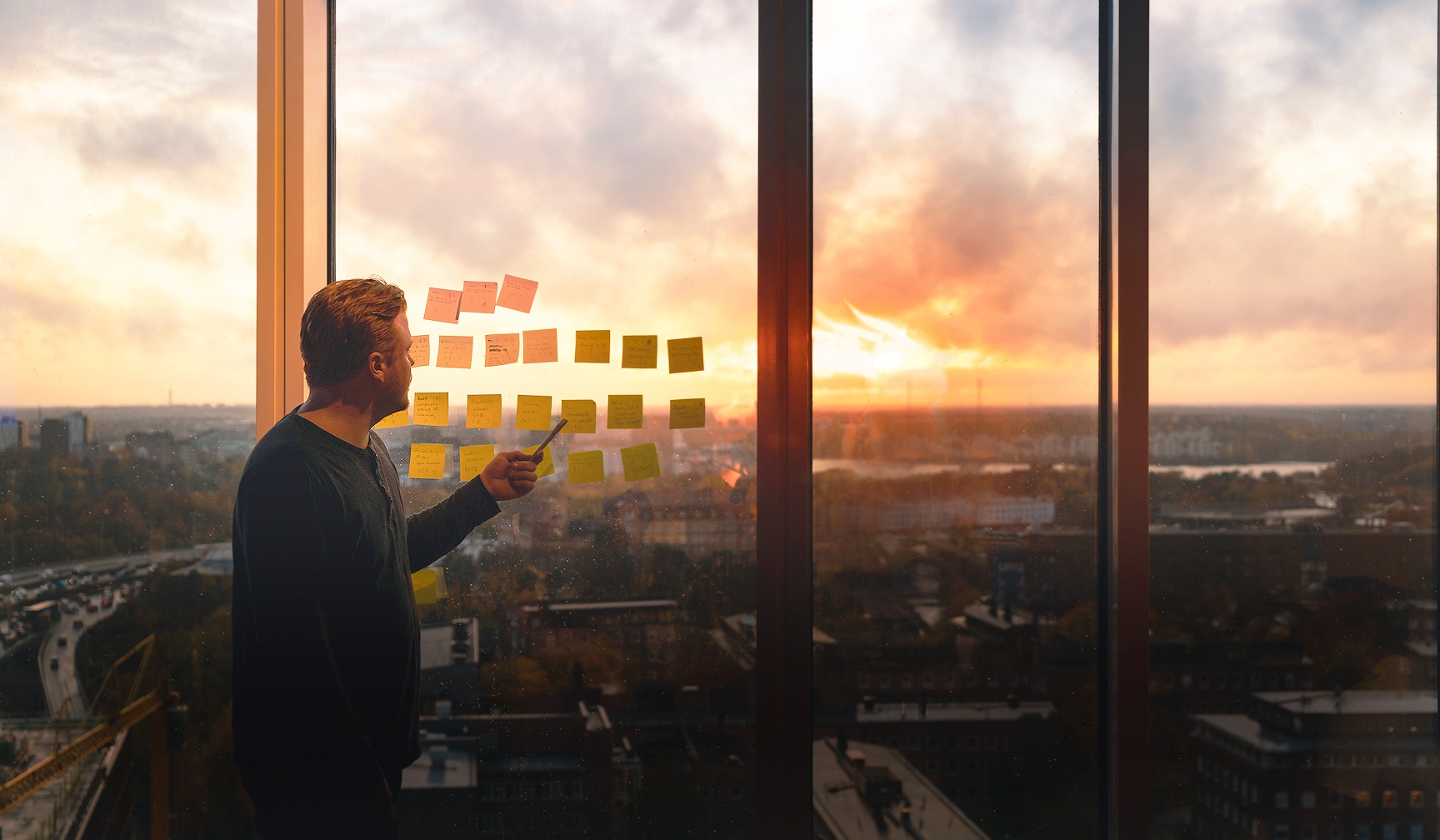 "It seems to me that the natural world is the greatest source of excitement; the greatest source of visual beauty; the greatest source of intellectual interest. It is the greatest source of so much in life that makes life worth living."