Petra Holmberg
Project & Operations Coordinator
My first assignment at Aimfor was one of a slightly odd kind; joining the completion of our new office, with everything this pertains in painting, assembling furniture and contact with handymen. I truly appreciate this aspect of smaller companies, not having roles narrowly defined, but instead open for variation.

Since my studies in tourism at Södertörn University, I have had a long career in the hospitality industry. Among other things, I have been in the lodging business for over 10 years, where I have tried many different roles and areas, from reception and booking at independent hotels to sales and distribution at the main office of a hotel group. Most recently I worked for Nordic Choice Hotels, in the Distribution and Connectivity department.

At Aimfor I work with several administrative tasks, such as implementing internal processes for our way of working in our systems, various office chores, etc. I will also be administrative support in a few customer projects. It feels exciting and fun to work here. A lot of new things keep happening, no day is like the last, and I appreciate the flexibility and unpredictability. In addition to this, I view myself fortunate to tag along for the ride with this company, and the opportunity to shape my own role here.

In my spare time I like to hang out with family and friends. I enjoy cooking, but also love dining out in new restaurants and traveling.
Fun facts about me
I love to swim. The water temperature is of minor importance, so the recent trend of winter baths suits me perfectly.
I love Christmas. I wish it would be considered normal eating "lussebullar", having Christmas decorations and listening to Christmas music all year around.
When I was a kid, I was in the Scouts.
Superpower: I usually hear that I'm always happy. Since I very rarely have a bad day, and try to always stay positive, I guess I have to agree.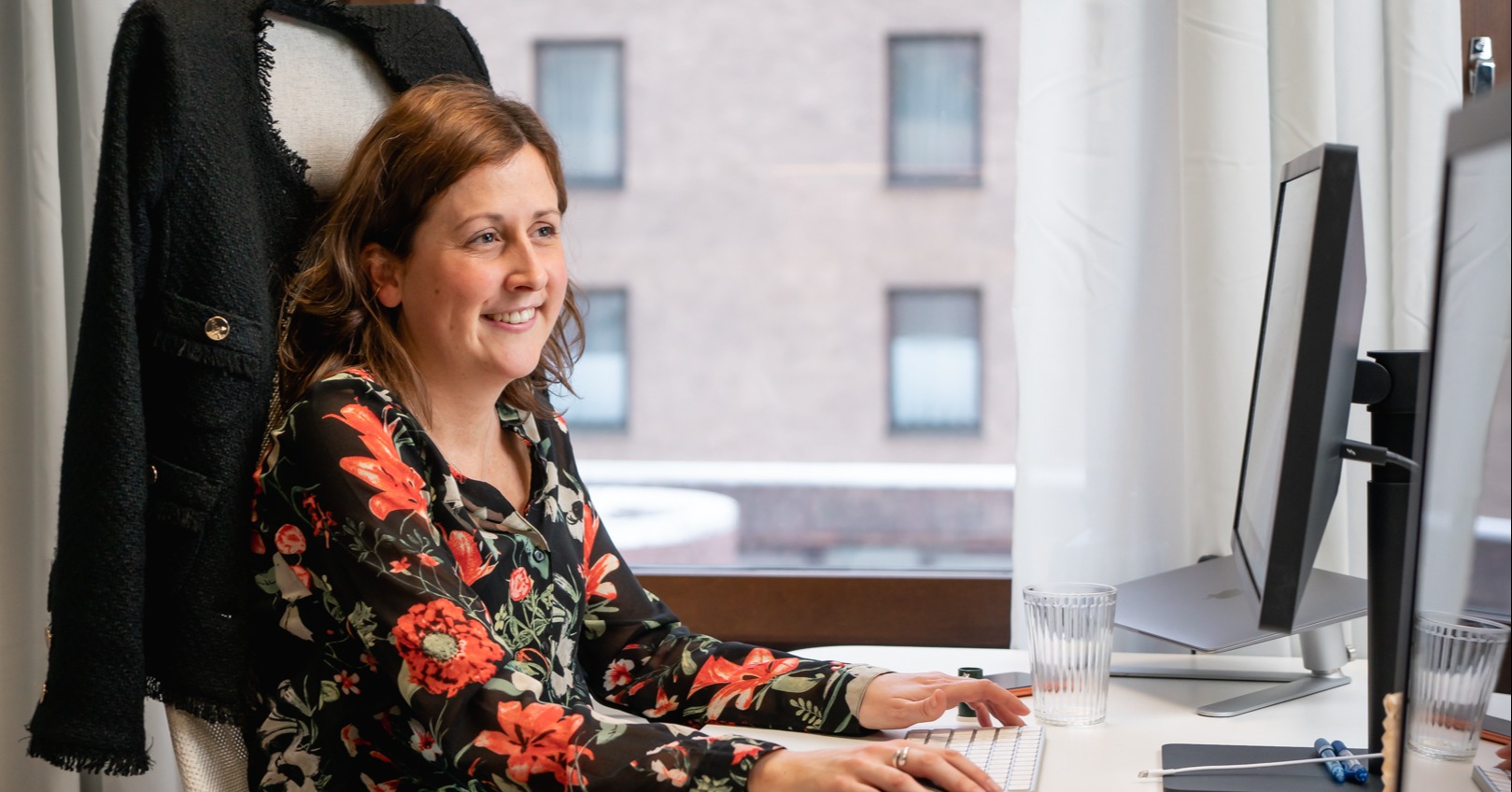 "It seems to me that the natural world is the greatest source of excitement; the greatest source of visual beauty; the greatest source of intellectual interest. It is the greatest source of so much in life that makes life worth living."