Joakim Carlström
Senior Digital Designer
I love creating, whether it's producing graphic content or designing furniture in the apartment. My interest in graphic design and photography arose as a 19-year old when I was watching skiing competitions. Ever since I saw the incredible pictures taken by the photographers, my camera and computer have pretty much followed me everywhere.

Besides creating content, I've always had a passion for food and beverage. Naturally, I wanted to combine my two biggest interests in my daily work. One thing led to another and I ended up spending 6 years working in different restaurants in Scandinavia while freelancing as a photographer and graphic designer. After years of moving around, I started working as a Content Design Manager at a restaurant group in Stockholm. While working, I decided to take some courses at Berghs to deepen my knowledge in social media and digital analysis. Fast forward 5 years and you'll find me as Digital Designer at Aimfor!

As a Digital Designer, I design and produce visual content in the form of graphic design, photo and film. The best part of my job is that I have the opportunity to help companies make their visions come to life and reach out with their message in a creative way. No matter if you want to take new portraits of your team, renew your graphical profile or produce a trailer for your company – I'm your guy!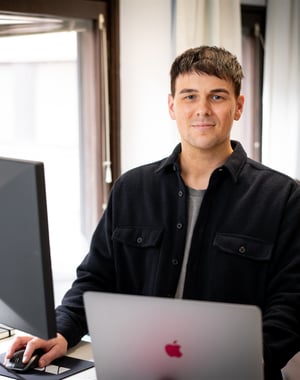 Fun facts about me
I buy a new electric vehicle almost every year. Why? They get stolen and I'm not a fan of the subway
After graduating from high school, me and my band toured in Sweden for about 1,5 year. We had around 90 gigs and Liseberg was one of them!
I've designed and built almost all hard furniture in our apartment.
Superpower: I can blow bubbles with my mouth. Yup, I'm a human bubble machine.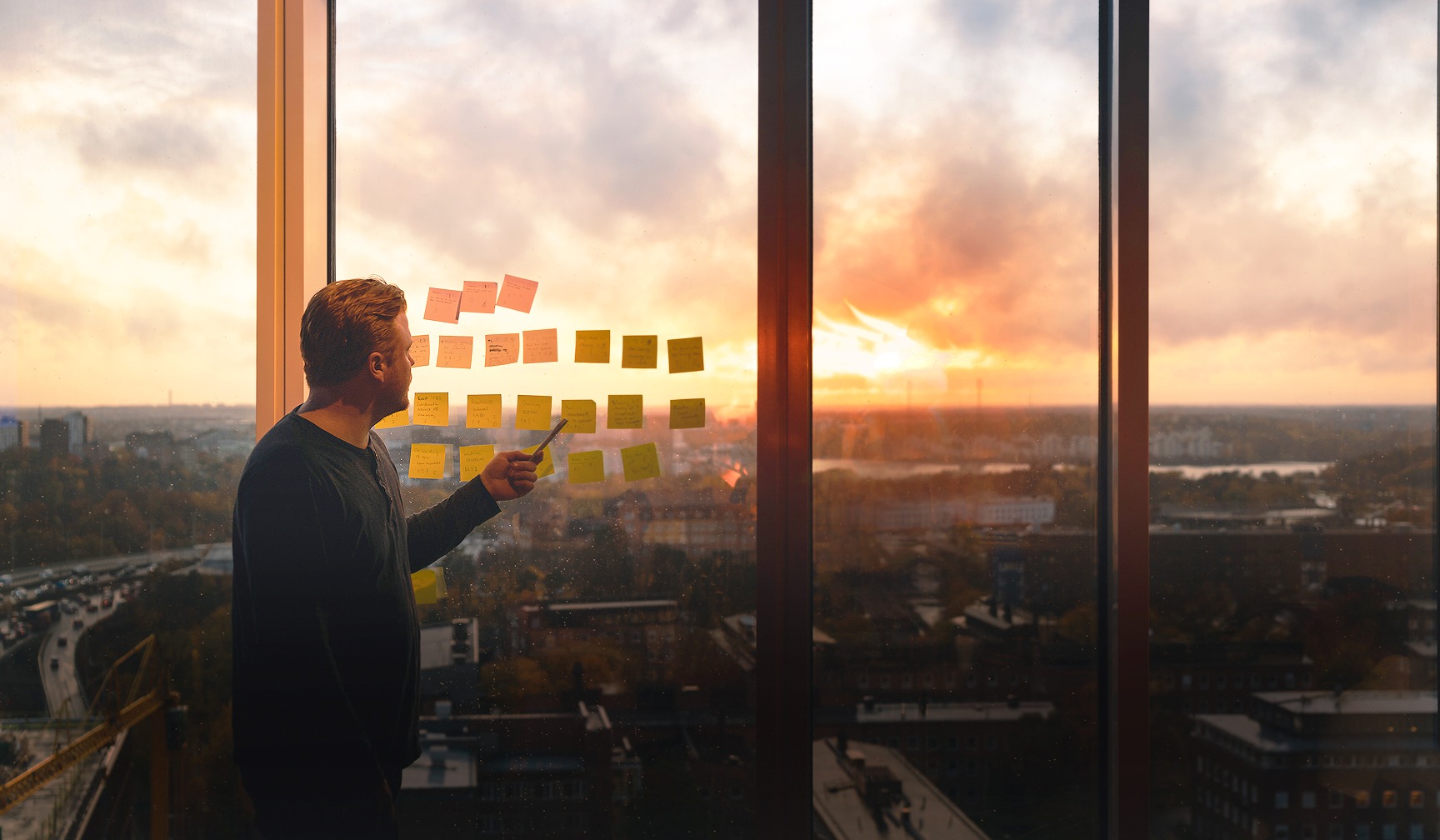 "It seems to me that the natural world is the greatest source of excitement; the greatest source of visual beauty; the greatest source of intellectual interest. It is the greatest source of so much in life that makes life worth living."