Let's add our growth team to yours.
The smarter way of working
Want to increase sales from digital channels, improve your digital customer interactions and make your internal processes more efficient using digital technology? Then we're just the team you're looking for!
AIMFOR
Plus 15 potential new colleagues
Let our growth team join your in-house team.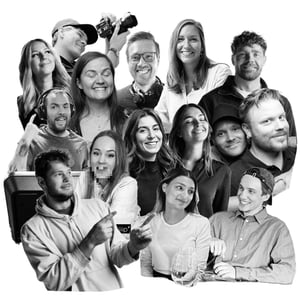 SERVICES
Start with a free audit.
We do the rest.
Our stellar team covers all aspects of growth marketing.
You can connect our entire team to yours and get the tools to get where ever you aim for.
Aimfor complements our internal team perfectly. Some parts, such as the paid advertising and the implementation of tracking, they take care of for us. Above all, they collaborate closely with our own resources to analyze and challenge us to become even sharper. For example, through training, analyzes and feedback, or helping us to do audits and the right priorities.
We have worked closely with Aimfor, who help us with everything related to marketing. As a relatively small company (so far!), we are grateful that they can do everything in digital marketing and thankful for their creativity and proactivity
At JJL Group we run, among other things, 6 O'Leary's restaurants and Aimfor helps us on an exciting journey in digitizing and streamlining our sales processes, connecting our various business-, marketing- and crm-systems and sending relevant traffic to our sites. They are broad in their knowledge and driven in helping us get through the changes we want!
Since we started collaborating with Aimfor, our social media has flourished. Both visually and when it comes to results. They know how to create engaging content.
Aimfor helps us, among other things, with A/B tests and has helped us redesign our product page leading to a considerable uplift in our KPIs. Since we started working together, they have helped us increase our conversion rate. They are a very good strategic partner to bounce ideas off, and are also loads of fun to hang out with!
We have used Aimfor both when we've had positions that need to be filled, and when we need to make audits and be challenged. They have all the skills you need in a marketing team. Currently we collaborate on both performance marketing and content creation.
WEBINARIE
Work smarter with ChatGPT
Our copywriters Emil Björnius and Markus Labarca share how they work with ChatGPT to improve their work.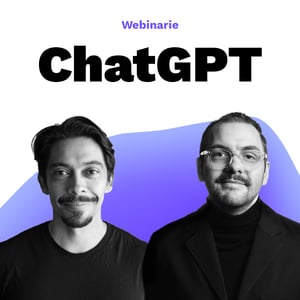 AIMFOR
Experts and specialists gathered to form your dream team
We help people grow, in every sense. As individuals, in their career and in life. Companies are built by people, so if we can help people grow, we build the companies. This applies to employees, customers, and us.

With us, you'll never feel alone in your role.
Growth
Tech
Creative
Performance
BLOG
What we're thinking
You want to reach your audience cost-effectively and measurably, but you are not sure how to do it in the best way. That's why we exist! We help you with everything related to digital marketing, whether it is basic or more advanced. Some thoughts from our blog.