Why the role of the specialist in marketing teams has never been more important
What is essential to consider when forming your marketing team? What goals will market managers be measured against going forward, and how do you get marketing and sales to work together towards the same goal? We chatted with Anna Lasson, CMO at the adtech company Bannerflow, about the past year, the challenges ahead and what she thinks you can expect from the CMO of the future.

If you work in sales, marketing, or somewhere in between, there's a good chance you've heard of "smarketing". The term is an amalgamation of the words sales and marketing and describes the process of getting a company's sales and marketing functions to work closer together. Few people in the industry personify smarketing better and more clearly than Anna Lasson. She started her sales career before starting her marketing journey about twelve years ago.
After working at companies such as Mercer and Dustin Group, she is now two years back at the adtech company Bannerflow, where she has been CMO for the past year. And for her, there are several advantages to having worked on both the sales and marketing sides:
– I chose to start working in sales because there is a strong connection between sales and marketing. By understanding our customers and their needs, we can create effective marketing. This is extremely important to know where to focus our efforts and why some activities work better than others. Therefore, the choice to start my career in sales was a conscious choice for me, not a coincidence.
She continues:
– I always try to ensure that the marketing team prioritizes spending time listening to our customers and prospects. This is extremely important for them to gain a better understanding of the customers' needs and wishes, but also to understand our sales processes and build a strong relationship between the market and the other commercial teams. During the year, we have placed great emphasis on participating in various customer, onboarding, and anti-churn conversations. Being closer to our customers and spending as much time with our sales department as possible is one of my best decisions as CMO in 2022, she says.
"Smarketing will still be important, but I think the focus will shift"
When asked what she thinks we will see more of in 2023, closer collaborations are high on the wish list, she elaborates:
– I hope and believe that stronger ties will be forged between different commercial teams. For example, that market has more regular planning and communication with the product and client success team. Smarketing will still be necessary, but the focus will shift so that more departments can collaborate better towards common goals.
She continues:
– I am also convinced that the pressure on the marketing team will increase when it comes to having clear revenue targets. As a marketing team, we will need to remain agile and flexible to manage the increasing amount of data available and to use this data in a meaningful way to improve marketing efforts and focus on the area where the ROI is the highest.
So, how do you build a marketing team in 2023? What is most important to consider, which roles are needed, and how do you attract the best talent? One thing is sure, at least Anna predicts that 2023 will be the year of the specialist.
– An important aspect to consider when building a marketing team is the vision for the business. Having a clear picture of what you want to achieve in the short and long term is vital. Since I started at Bannerflow, I have realized how important it is to have specialists in different fields. A specialist has a deeper understanding and can provide valuable and in-depth data and insights within their specific niche, while a generalist more often only scratches the surface. At the same time, it is also important to have generalists who can see the whole and coordinate different areas. In today's data-driven world, I believe we will see more specialists within marketing teams, regardless of industry.

She continues:
– If you are going to recruit a specialist, ensure that someone with the same skills is involved in the recruitment process. It is challenging to recruit a talent that you do not possess yourself. I often bring in a consultant who can be engaged from scratch and shape the role description so that it is tailored to our specific challenges. Finally, culture is key when it comes to attracting top talent. Especially for SaaS companies. If the culture is there from the beginning, it is possible to recruit strong candidates.
In the rearview mirror and the fortune teller
You can safely say that Bannerflow had an eventful year. In 2022 alone, turnover increased by 30 percent. Because Anna's team works according to a combination of OKRs and Scrum. They break down their goals every year to become measurable and concrete. The plans must also correlate with the company's overall goals. The focus areas for Anna's team during the year were revenue growth, scalability and people and culture. If one word could sum up Bannerflow's market year, it doesn't take many seconds before Anna answers firmly:
– Demand Generation. In 2022, we shifted the focus from inbound and outbound to demand generation, not just as a strategy but as a way of working. We also don't talk about leads in the same way, and we talk about high intent and turnover. Implementing demand generation has helped us to have more sales focus in our marketing activities, and of course, it fits incredibly well now that we work more closely with the sales team. We have built a bridge that provides valuable insights in both directions.
Anna has a valuable tip she is happy to share when asked what she thinks we can expect from marketing managers in the next year and beyond.
- Being agile is vital to adapt to changes and new opportunities. Still, it is also essential to be consistent and to make decisions based on data and insights. Having a vision and being confident are also very important. Another tip is to create a network of other CMOs. It is enriching and allows you to learn from others with different strengths and areas of expertise. This can also help you fill gaps in your competence and develop.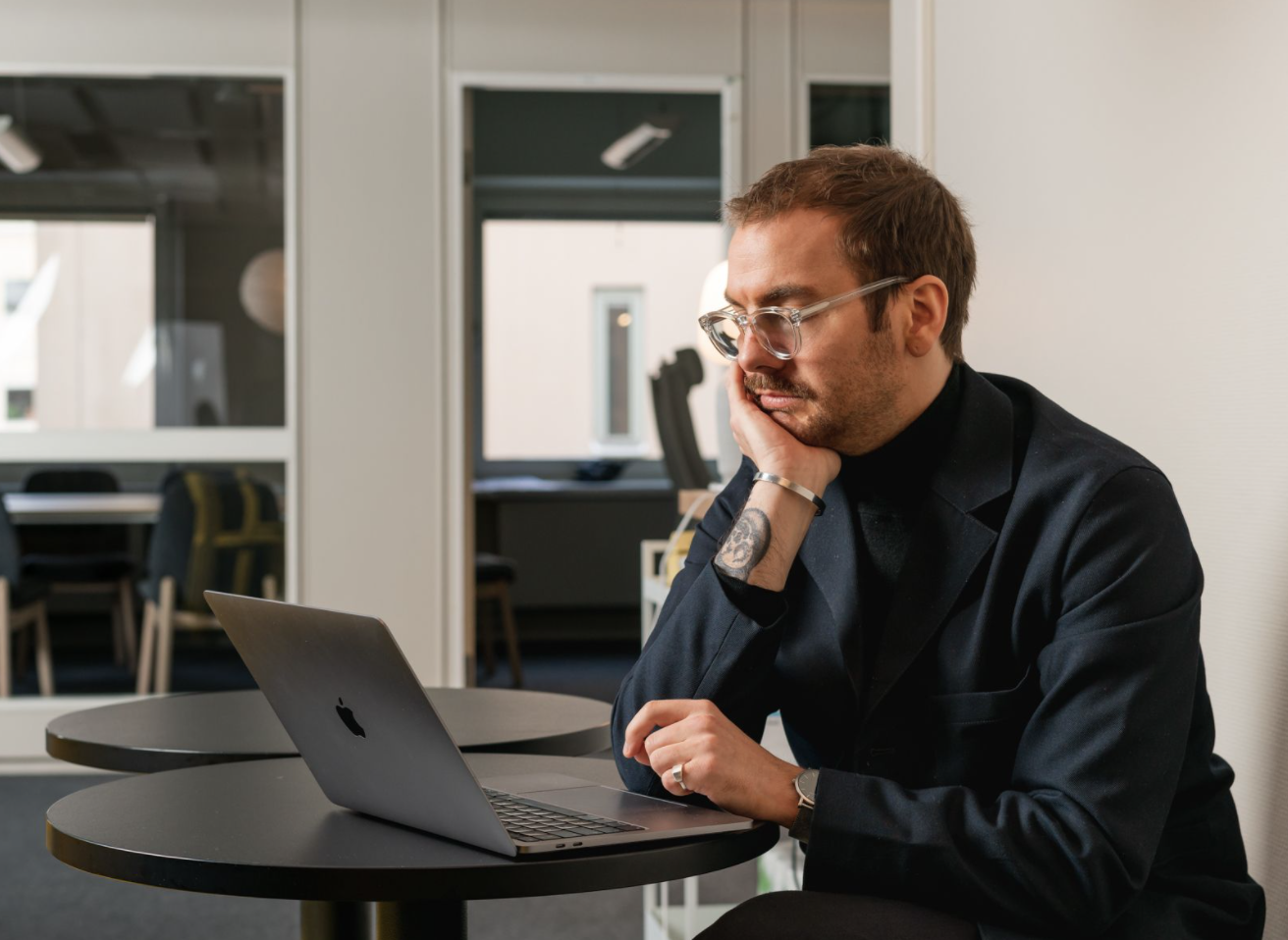 Emil Björnius
Emil works as a senior content marketing manager at Aimfor. Get in touch with him if you want help with moving your brand with storytelling.